Marketing Trends explained with a little help from Queen!
I want it all and I want it now….
I am not an expert on quoting lyrics and songs from Queen and but I couldn't help but think that these words written by Mercury & Co were relevant to some of the latest marketing trends reshaping the social media and digital marketing landscape. It is no miracle ( Queen pun again…there's more to come …Don't stop me now! ) but we will be facing new social platforms, fresh trends in personal branding, more developments in live streaming but the immediacy and wanting it now are constant trends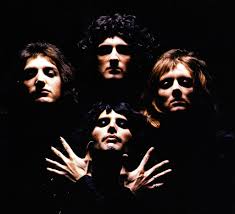 This immediacy marketing trend is magnified with the rise of Periscope, Meerkat, and Blab, the instant sharing abilities of Instagram and Snapchat, and Facebook's Livestream, as the immediacy of social media platforms will compete with scheduled posts. These are the days of our lives when customers will want less edited and more social posts and so an inevitable move toward instant social engagement as will happen in 2018.
We will also foresee that that online recommendations will continue to transform the shopper marketing landscape and the overwhelming influence will be for consumers to shift from in-store sales prompts to recommendations that consumers bring with them upon entering shops. Save me from more of this innuendo..I hear you cry!
Anyway the show must go on and this year we will see social messaging platforms such as WhatsApp, WeChat, Snapchat, and Facebook Messenger explore marketing and e-commerce offerings, which will provide insights to marketers looking to unravel the social messaging marketing conundrum and set up in-app advertising.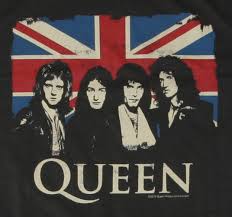 One Vision for 2018 is that we've arrived at the time where social search will start outpacing search engine search. The New Year will see Facebook launching its own search engine, and Pinterest debuting a visual search feature that allows you to select an object in a Pin and search for similar items.
Marketers will spend the next year under pressure and focusing more on Instagram and Snapchat as they figure out how to best reach consumers on these platforms, which attract younger demographics and many are tipping the rise of Snapchat Stories as kinda of magic.
From pictures to videos to emoji's visual content will dominate as we see the continued rise of a preference of visuals over text. A new era of emoji language has emerged and we may see branded emojis and ones embedded within hashtags and marketers like me consider we are the champions of a new trend.
The growth of e-commerce is unstoppable following its Breakthru and will rule shopping in ever-growing percentages as research shows as high as 92% of consumers cite online reviews as extremely important, and 85% state that most of the time seek reviews out for specific products they may want to buy.
Despite all these trends in social media now I am here to let you know that 2018 will become the year when performance surpasses impressions. We will rock you as brands increasingly campaigns tied to measurements and as a result, look for ways to track engagement to sales. This will become a make-or-break component of many social media platforms as sustainability as an influencer marketing platform because it is a hard life if a platform cannot offer brands access to analytics and reporting tools in order to sustain their popularity.
I am sorry if you think I am going slightly mad with the use of songs from Queen and sorry I couldn't fit more in and it was a case that so another one bites the dust but I hope you enjoyed it and found it beneficial as I want to break free from writing in a traditional way and so for many of you if you want this to be repeated exercise or a hammer to fall on me (anyway who wants to live forever?)  Please let me know ….@clientmarketyks