Digital Marketing Trends in 2019
As 2019 draws ever nearer the there are many new digital marketing trends that are evolving in the current high-tech, Internet-connected era and businesses now need to use them to succeed in their efforts
Here are six key digital marketing trends for 2019.
Artificial Intelligence
Artificial intelligence may take over the world! But more likely it will replace the world's simpler jobs.
AI can analyse customer behaviour and search patterns, utilising data from social media platforms and blog posts to help businesses understand how users and customers find their products.
Chatbots uses instant messaging to chat in real-time, day or night, with your customers or site visitors. Many customers prefer interacting with Chatbots as they are responsive, give answers promptly, and accurately recall your entire buying history…..whilst never losing patience!
Uber uses chatbot technology to communicate with customers making it easy for them to hire cars even on Facebook Messenger and Google Maps.
The increasing use of voice search has made it important for companies to rethink their digital marketing strategies in 2019.
50% of all searches will be voice searches by the year 2020
20% of mobile queries on Google are voice searches
Many brands have included voice search in their digital marketing strategies to deliver value-based content effectively to their customers. Domino's Pizza uses voice search technology as a way to increase its sales, thus allowing customers to order pizzas through Alexa.
Keep in mind that not only will more companies produce audio content in the hopes of gaining brand awareness, but ads are likely to come in soon. Alexa will tell you the answer to your question along with an advert!
70% of consumers say that they have shared a brand's video.
52% of consumers say that watching product videos makes them more confident in online purchase decisions.
To witness higher engagement with your video marketing, you can make a video post or start a live broadcast on Facebook, Instagram or LinkedIn.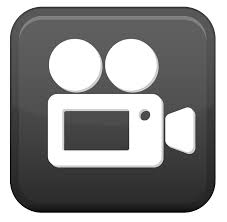 Influencer marketing is a type of word-of-mouth marketing that focuses on using key leaders to drive your brand's message to the larger market as opposed to marketing directly to a large group of consumers.
Using influencers is a very effective marketing tool that works to attract customers. Influencers can be anyone from celebrities and Instagram or YouTube stars to well-known bloggers and journalists who help spread the word about your business through their social channels.
Social Messaging Apps
Consider these numbers:
1.3 billion monthly users are active on Facebook Messenger
2 billion messages are sent between people and businesses on Facebook Messenger each month
WhatsApp has 1.3 billion monthly active users
Since people are spending more of their time messaging each other and so it makes sense to market your company's services where your potential customers are.
Another Digital Marketing trend in 2019 is Google Lens is a visual search engine by Google, which recognises objects, landmarks and other things visually through a camera app and if you take a photo of a:
Book: You can get reviews and other details about it.
Landmark or building: You can get more details about it.
CamFind is a visual search mobile app, which enables users to search for anything from their mobile phones simply by snapping a picture and this app will tell you what it is. Instead of typing queries into a search engine, you can directly search through images to find similar images, price comparisons or local shopping results.
Food for thought in 2019!