A Brand is the essence and lifeblood of all businesses both large and small!
Now that's quite a statement but for many small businesses it is something that is readily overlooked but if done properly then branding can readily help you engage new and existing customers. Here are a few simple tips to help any small business with your brand building
What is branding?
Often many small business owners can fall into the trap of thinking that branding is for big corporate businesses but in reality if you have customers then you have a brand. This is because in essence your brand is what your customers, or your prospects think or feel about when they think about your business.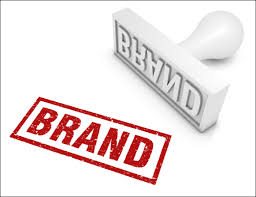 First Impressions….
Customers will begin to form a judgment about your brand as soon as they encounter it and more than likely sooner or later potential customers will end up on your website. This can be a make or break moment in terms of whether someone becomes a customer. If your website looks outdated, or worse is broken in some way, then your brand's reputation will be damaged.
Make your business look the best it can and ask for feedback on your website or even use a free service like Peek to get insight to your website
Call in the Logo Police
Logos are another thing that are often overlooked as being unimportant by small businesses, but in reality they are a key piece of your overall brand. A good logo acts as your brand's calling card in all kinds of places. Think of companies like apple, Nike or Amazon and their logos are featured on everything from the company and it's a way of cementing the brand in customer's minds.
Consistency
Consistency is key when it comes to branding because if you set foot in an outlet of a major retailer, hotel chain, no matter where you are in the world country you will usually have the same experience. For the small business owner it's vital to take the time to ensure that your brand has a consistent look everywhere on your website, social media channels, brochures, invoices or your physical shop.
Non Owned Media
This is just a quick way of saying "places online that aren't your website" and includes social media and review sites such as TrustPilot and Trip Advisor and these are these are places where customers can talk about your business and you have no control over what they say. It's useful to monitor these kinds of places and learn what people are saying about your business.
Ask the audience!
Take some time to learn about your customers and how they expect a business like yours to interact with them and conduct a customer survey to understand their needs and wants and how you may compare to your direct competition.
Bring some passion!
Smaller companies usually have one huge advantage over larger competitors and that is that it's much easier for smaller firms to build an emotional connection with their customers. This emotional connection is part of reason why people prefer small independent owned businesses who are often seen as part of the community.
These are some simple tips to help you build your brand and if you have any suggestions or comments we would love to hear them @clientmarketyks