How to drive visitors to your website?
Can you remember planning a party?
You can get a good number of guests if you tempt them with good food and entertainment and a well-executed popular theme but not dad dancing!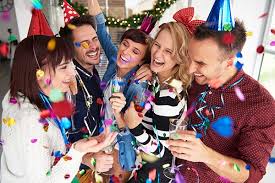 Why not take the same approach to a plan to getting visitors to your website or online store. To drive traffic to your site you are going to do a little graft and be creative and as is true with planning anything, some tasks require long periods of preparation while others can be quickly executed.
From social media to SEO, working with influencers and more, these proven ways will surely drive more traffic to your online store.
Create a sales campaign
Everyone loves a good deal especially here in Yorkshire!
Another one is that many visitors will come running to your website if you create an exceptional sales campaign and here are some ideas you can implement:
Offer a competition or giveaway!
People love being rewarded. You can offer an incentive where users receive free shipping on their first purchase if they sign up for your mailing list. This move motivates them to enter your site, and later to shop.
Create a sense of urgency
When you input a countdown clock on your website for a particularly exciting event or sale, users will be motivated to continue to re-enter your website again and again waiting in anticipation
Your potential audience is already rapidly searching on Google for products like yours anyways and now you just need to find a way to be one of the first online stores that they see in the search results.
To ensure that your SEO plan is brilliant, begin by understanding some critical keywords. These are short phrases or individual words that make it possible for people to find your online store via search engines. Some are more popular than others, so it does take some digging to find the most suited words. Then, the link between your keywords and visitors happens when you add these short phrases to your SEO titles, descriptions, headings, as well as throughout your website's pages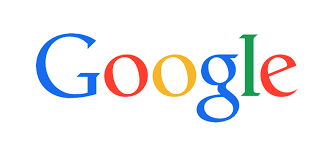 Did you know that 75 % of consumers turn to Facebook before making a purchase?
That's a good enough reason alone to be active on today's most popular social network.
Run Facebook ads:
Here you can set a budget of your choosing and the difference between promoting ads and simply publishing to your Facebook page is having the ability to access a larger target audience.
Instagram is growing fast and here are several ways to link your Instagram account to your website
Once you sign up the first thing you should do is create an Instagram bio optimised for your business, including everything from witty content and great pictures to a link to your online store.
This is probably the most popular feature of Instagram since one-third of the most viewed stories are from businesses. The best part is that you can include calls to action to lead potential customers to your website. You can draw customers in with relevant and exciting content crafted for your brand, from videos to pictures, hashtags and don't forget to add an Instagram feed to your website!
Become a Jedi knight on blogging
It's no secret that blogging is great for SEO when done correctly. The more content you produce, the more links that lead to your online store. Both Google and potential customers will be attracted to this activity. Blogging is also a way to give customers a reason to keep coming back to your website for something more, aside from when they are looking to purchase another item from your shop.
Submitting guest posts is one excellent way to reach a larger audience than you currently do by tapping into popular websites and new industries.
Everyone can submit guest posts to widespread publications, like Buzzfeed, Freelance Writing, and BigCommerce.
Like guest blogging, working with social media influencers is an outreach marketing tactic that does just this for your reach. Influencers are those that have established high credibility in their industry as trend-setters, with a large following of users (typically on Instagram, or YouTube).
Consumers tend to take their advice seriously especially when it comes to their shopping experiences since its usually honest, relatable, and unbiased. In fact, 70% of millennials prefer product endorsements from their "peers" rather than celebrities.
If you would like to know more about these tactics please drop me a line or you wish to add to this list then it would be great to hear from you
@clientmarketyks
Info@clientmarketing.co.uk