Marketing Trends for 2018
Very Cold air is moving in as 2017 moves out and Santa will be here in a couple of week and it's time to make plans for the New Year.
We have highlighted some marketing trends that will be significant in the year to come and these marketing trends should keep you ahead of the game!
Personalised Content
By creating a marketing plan around your product or service is obvious but if the audience can't connect to the context they won't remember it as you need to be on the same page as your audience…it's all about context.
Context and personalisation for audience, location, goals and pushing the right message at the right time can be the make or break moment for a new customer. It's important to experiment with your marketing through using different photos, different headings and different calls to action to understand what works and what doesn't for each. You should target site visitors by groups with specialised content depending on what pages of your website they visited and using tools like Pardot or HubSpot will help.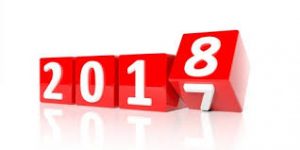 Voice
Echo's, Cortana and Google Voice, and the increase in speaking to a device using questions is growing and taking advantage of this is as easy as ensuring your SEO and keyword data is set up for full sentences and qualifying words such as "near me," "what, where, when" and so make notes and use them to ensure your website is set up to be found via voice and able to answer user's questions
Chatbots
Live chats continue to grow in popularity on all sorts of websites.
People enjoy the ease of chatting online in an Instant Messaging-type service to get quick answers instead of calling a help line or sending an email to a giant inbox. Chatbots promise immediate responses for consumers and growing companies can easily ingrate a chatbot into their website in order to communicate more quickly, easily with current and prospective customers.
Video
Video has been on the increase for some time.
Videos offer so many quick and creative ways to get your message to the masses through full videos or pre-roll ads on YouTube. There are so many ways video can be used for a company. Those not using it are missing such a vast array of opportunities from brand awareness, company highlights, and advertisements
Community
Consumers want to spend their money with companies who give a slice of their profits back to the community for the greater good as for many small companies their entire image relies on their local, community-driven mission. Philanthropy is an amazing way to grow your business by supporting your community.
Summary
Test your thinking and implement what the data is telling you. Good luck in 2018!