Three Key Marketing trends for 2020!
Tomorrow's marketing trends will be shaped by the millennial market and giant leaps in technology.
All businesses will need to keep abreast of the latest trends and by staying on top of the major developments that impact marketing you and be ahead of the game.
Here are three of the key developments for 2020 to help guide your marketing…
Artificial intelligence (AI)
This year AI will continue to feature significantly in marketing strategies and there are various ways AI will support your marketing.
Chatbots
Chatbots are very popular and available on many websites to provide quick customer support. They save time and helps users get the information they need fast, especially when the information they need can simply be recovered from a database.
Chatbots can serve marketing goals by accumulating data and adding it to CRM databases and provide an in-depth view of your customers to enable you to communicate better and offer bespoke services.
Search
For e-commerce businesses, AI can transform how people interact with products. As an example, a customer could use an image-recognition solution to take a picture of some clothes and AI tools can retrieve similar pictures and display them and allows users to get ideas about fashion and styling.
Personalisation
You can improve your brand's engagement rate by using AI to create personalised experiences as many publications use AI to deliver customised content based on a person's search history, location and interests.
Augmented reality (AR) and virtual reality (VR)
These technologies offer immersive experiences to users and enable people to interact with your products.
By adding AR and VR content, you can boost engagements that lead to greater conversions and we will demonstrate examples that illustrate how virtual and augmented reality can benefit your business.
Virtual reality is used to create an immersive experience for customers. It's already entered the world of real estate as buyers can tour a home without being at the physical location. It's also road tested in the car industry as manufacturers use VR technology to allow users to test-drive cars.
Augmented reality in the beauty industry allows people to try on makeup virtually to see how it looks. Brands like Estée Lauder and Lancôme have created AR tools that let people try lipsticks and nail polishes virtually.
Ikea has launched the Ikea Place app with AR tech that enables users to virtually place furniture in their homes. This is a fun experience and helps users feel more secure buying furniture online.
AR and VR can boost engagement and drive conversion rates and these technologies facilitate interactivity with brands and help users get in-depth details about products and consequently buyers are more comfortable making purchases online.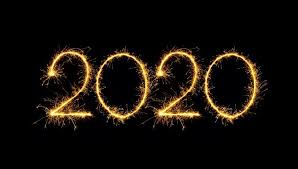 Social media marketing
Social media platforms are an integral part in online marketing.
Content is king and drives engagement, traffic and conversions.
When it comes to content, there are a few golden rules that help you connect with your audience
Focus on relationships. Share not sell.
Create high-quality and enlightening content
Use a conversational tone.
Here are other practical things your brand can do to make an impact in 2020:
Influencers
There are people who have a substantial number of followers in every sector or market on social media and they create content that ensures they develop a following and often, their audiences wholeheartedly trust their content.
So why not work together with influencers?
There are numerous ways you can get reach out and win over the support of an influencer:
Invite them to use your product for free
Offer discounts to their audience
While working with influencers is not new as TV advertising would attest and the emphasis is on building a relationship and a loyal following.
Create video content
Visual content creates more views than any other content format.
Posting videos to your social media pages can boost engagement significantly.
You can add videos and images to a popular feature available on all social media platforms today and these are stories.
You can also create interactivity by adding hashtags and polls to get users to engage with your stories. When users interact with your content, they play a part in its co-creation.
Try to focus on interactivity, emotional connections, humour and truthfulness in your content. By offering value and engaging with users you are on the road to successful social media campaigns.
Summary
Technological advances are happening faster than ever in the AR, VR and AI spaces and It's also important to leverage social media and the many features it offers to reach your audience.
If you adopt and embrace the marketing trends of 2020, we expect you will have a boost in business growth.