Marketing Your Website Internationally
Key marketing tips in marketing your website internationally.
The internet can open your business up to a very big world and great opportunity and by strategically planning and targeting specific territories you can develop a strategy for giving your business a wider reach and marketing your website internationally.
The world is your oyster!
We are looking forward to helping businesses in Hull this week who are considering selling internationally, but have questions that need answering, climb aboard DIT's Boat Camp!
Docked in the Port of Hull, join us on a P&O ferry as we set sail through the key aspects of exporting and international marketing and this one-day interactive workshop is your opportunity to find out everything you need to know to begin your exporting journey.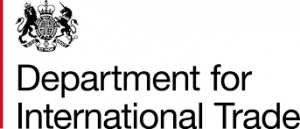 Here are some key things to help you get started on this journey…
 Ensure your website is capable of being found in international search engine results
 Choosing a .com domain will enable your website to appear in the search engine results pages around the world, whereas choosing a local suffix (eg .co.uk, .fr etc) will only be capable of appearing in the search results of that country.
A .com domain has the capability to appear in all local search results pages.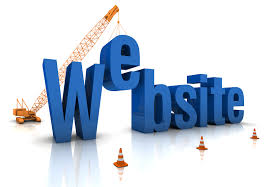 Speak your prospects language
 In non-English speaking countries it is important to have translated areas of your website and the same principles apply, if your website doesn't contain relevant keywords then it will not show up in the search results. To reduce costs we recommend starting one language at a time and just translating the home page and other key information pages and maybe suggesting a translation service (such as Google) is used for the non-translated pages.
Avoid automatic translation services
 Services such as Google translate are best used at the discretion of the person reading the content in that they select the Google translate option themselves if they want to better understand foreign text. However, automatically translating using these services can create a bad impression as the end result will never quite be as professional as an authentic human translation. Please try and use translators that understand your sector who may understand any colloquialisms that your prospects may use in search.
International Digital Marketing
When creating paid search adverts and conducting other digital marketing it is imperative that adverts are not only translated for a local audience but that the landing page experience is also translated. Not only will this maximise your quality score but it will also reduce bounce rate and should increase conversion rates.
 Monitor your international traffic
Analytics are a great way to gauge the success of your international marketing and by monitoring acquisition and behaviour you can make more informed decisions about future digital marketing, investment in translation and your other marketing activities. You should be able to draw parallels between different territories to help you minimise risk and speed up the process of replicating your strategy across other territories.
We have always partnered with experienced professional web designers and working in partnership with them helps our clients who want to grow their business overseas achieve real and tangible results @clientmarketyks