Marketing Mistakes to Avoid!
Some of the Biggest Marketing Mistakes you can make
As a small business owner you know may all too well that the road to success can be a bit bumpy at times.
However it's how you avoid the potholes on your journey that matter.
There are some common mistakes that can be easily made and that can be easily avoided. These can include your social media marketing campaigns to your offline activities these are some of the mistakes that we have identified you should never commit….. Under any circumstances. Think of this as your marketing road map to help you navigate a safe path!
Here are the some marketing mistakes to avoid;
Not Setting Clear Goals
One of the biggest marketing mistakes is on the planning side as most of the people make the plans but don't write it with clearer goals, deliverables and measurables.
Not Following KYC Principle
The first rule of marketing is Know Your Customer which essentially means understanding demographics and psycho-graphics of the target audience such as your buyer's habits, hobbies, spending habits and values.
Not Integrating Sales with Marketing
One of the top marketing mistakes is not to aligning sales, business development, and marketing. This can lead to a distorted marketing message and conversely, if sales efforts are backed by marketing and augmented via the same message being communicated on marketing channels the chances of success will increase.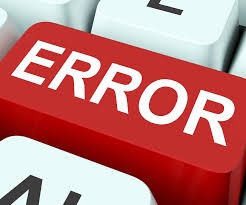 Not Setting any Analytics
When you are spending money and resources on marketing, you need to track the results of everything you do. If you are not getting any specific type of traction and results, you need to revise your marketing strategy. Many marketers do not set up analytics and KPIs to assess the performance of campaign and so the philosophy is one of spend and hope.
Not doing personal Marketing
Personalisation is an important factor in modern marketing. "Customer-centric" content and marketing messages that are enticing and tailored to their needs, likes/dislikes, and demographics. Please avoid the campaign that is sent "one message fits all" as that does not go well with the audience.
Not Putting Mobile First
Mobile is becoming the most dominant digital platform that most people use today as over 70% of adults own a smartphone and they consume over 60% of digital content on mobile. If your digital marketing strategy is missing mobile you are behind the game.
Not Supplementing Online with Traditional
If we look at a holistic picture many marketers make a solo journey with digital channels, which may work in some industries but may not work in others. Don't forget the traditional platforms and communication channels that your clients or prospects are influenced by. Why not find out by asking them what they read or watch?
Not following the competition
If you don't track what your competitors are doing  you miss a huge opportunity to find out what is working and what is not and so be a smart marketer this year and commit to study your competition and learn from their success or failures. Use Google alerts or mention or Hootsuite to see what they are up to as in all likelihood they will be watching you!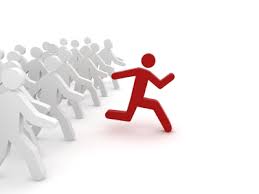 There are some of the ideas to help you navigate on a successful marketing path and avoid those big marketing mistakes that we have all made at one time or another!