We like to use our experience to help others.
Having had 30 years sales & marketing experience its nice to be able to pass on some of the things that I have learned over that time.
This video will tell you more about the six steps we take with clients on their marketing journey
If you would like to take advantage of the mentoring programme and to have help & guidance with your business development there is an excellent scheme to part fund this.
We are are working with the West Yorkshire Consortium of Colleges to deliver funded Business Performance Mentoring through the HPW project.
Higher Performing Workplaces (HPW) offers training and mentoring that is designed to help SMEs grow by developing internal talent. 40% funding towards the cost of mentoring is available for *eligible businesses
To be eligible
The business must be based in one of the following districts: Bradford, Calderdale, Craven, Harrogate, Kirklees, Leeds, Selby, Wakefield or York (Check your district on the Gov.Uk website)
the business needs to be an SME: employ fewer than 250 full time equivalent staff and have an annual turnover not exceeding €50 million."
If you would like to learn more please contact me on 07721480249 or info@clientmarketing.co.uk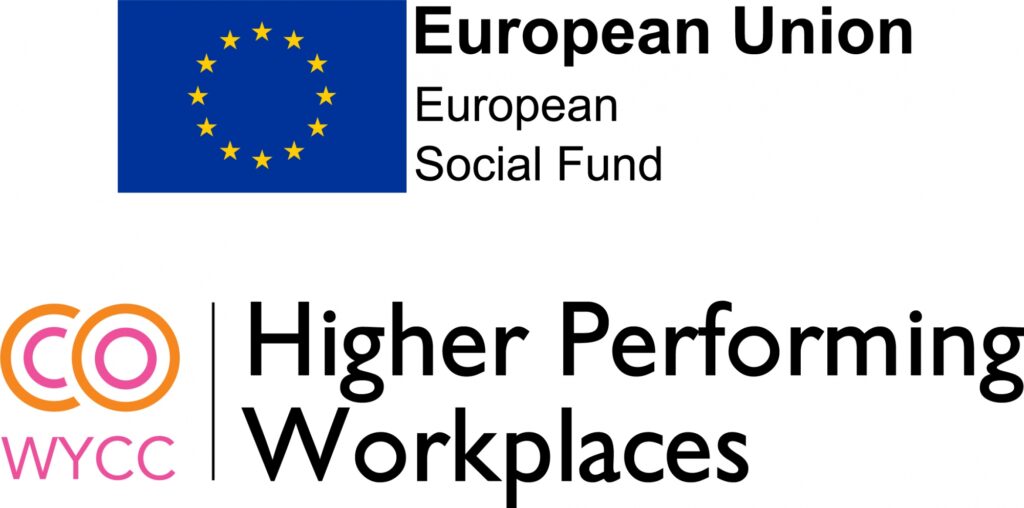 Higher Performing Workplaces is managed by the West Yorkshire Consortium of Colleges and funded by the European Social Fund (ESF)