Are you leaking potential profits through a sales leads black hole?
Is your company leaking potential profits through a sales leads black hole?
It's hard to believe but recent research shows that business-to-business firms spend 65% of their marketing budgets on average on trade shows, product seminars, cold calling, database purchase and telemarketing activities designed to create ideas to generate leads to new clients. However, about 75% of the resulting new sales leads generated are not followed up!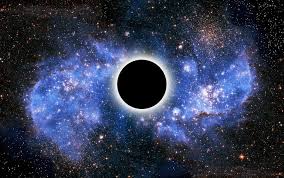 Just think what might happen to your profits if sales leads were correctly followed up and a proper sales process was adopted and the fear of telephoning a prospect was taken away.
I can attest to that fear and admit that the first time I ever picked up the phone my heart began pounding like it was going to fly out of my chest! So, in order for a follow up campaign to be successful we must learn to beat the fear of calling!
Here are some top tips and remember that never resort to email to follow up sales leads…
Have a structure not a script
Role play calls as prospect and caller
Speak slowly and clearly and try standing up to call!
Don't take any rejections personally
We hope we can help with a practical sales training session in just three hours will give you a taster as to how to avoid a sales black hole and improve your sales.
On this course we don't believe in attendees listening to a presenter and seeing a raft of PowerPoint slides. We would like all delegates to have participated in practical selling situations with the other delegates, done meaningful activities and leave with an action plan and the commitment to 121 consultancy afterwards….. Is this the type of learning and training course that you would like to attend?
If you would like to enjoy this morning of sales training in Yorkshire and want to roll your sleeves up and join in with some active learning then we would love you to join us @clientmarketyks