Strategic Business Growth Programme
Strategic Business Growth Programme
I am delighted to be working alongside Winning Pitch in delivering help to  businesses throughout Yorkshire with the Strategic Business Growth Programme.
The Strategic Business Growth (SBG) Programme supports established high growth businesses in the Leeds City Region (West Yorkshire & Harrogate, York and Skipton & Selby). This exciting programme, which is delivered by Winning Pitch, offers a variety of fully funded support right through to the middle of 2109 to help businesses grow which includes:
Capital Grants
Participants can receive between 20%-30% investment for the likes of office fit outs and capital equipment. A minimum investment of £25,000 is required.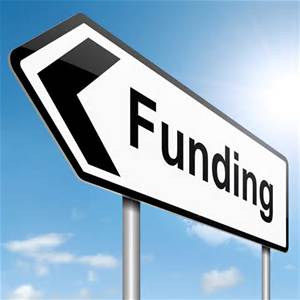 1-2-1 Coaching / Consultancy/Bespoke Advice
We support each business with several days expert coaching to help businesses overcome any growth constraints. We have supported in with numerous areas including Sales and Marketing, Growth Strategy, Social Media, Processes and System Development, LEAN Manufacturing, Financial Management, HR, Investment Readiness and Exit Strategy.
I have really enjoyed coaching a number of the companies on the programme with my speciality in sales and marketing and delighted to see the fruits of those labours.
Workshops 
We offer bespoke Workshops or masterclasses that are delivered through the region to improve the knowledge of a specific sector and topics include Social Media, Human Resources, and Finance & to see the full range of workshops please see the schedule on EventBrite
Peer-2-Peer Events
If you want to collaborate with like-minded business owners in a similar market or sector and benefit from their experience and discuss mutual challenges then these forums are for you as they also provide an excellent opportunity to network.
Online Resource
There is also an online portal called The Winning Pitch Growthology that gives businesses ready access for information and downloads for their tailored business support.
Already over 160 businesses have been supported within the region and here is just a taste of the thoughts of the business owners whom have already benefited from the programme.
If you would like to learn more information about the programme please contact strategicbusinessgrowth@winning-pitch.co.uk
Eligibility:
To be eligible for this Programme, your business must be:
An established business and trading for more than 3 years.
Be based in the Leeds City Region, excluding Barnsley.
Be able to demonstrate high growth potential and create jobs.
Be in an eligible sector – this generally excludes primary agriculture, banking and financial services, education and social care and those trading directly with consumers- e.g. retail and hospitality.
Acknowledgements:
The Strategic Business Growth Programme aims to support the Leeds Enterprise Partnership achieve its wider objectives of unlock the potential of the City Region and developing an economic powerhouse that will create jobs and prosperity for the future.
This Strategic Business Growth Programme is funded by the European Region Development Fund (ERDF) and delivered on behalf of the Leeds Enterprise Partnership.