Why use video in your marketing?
Why use video in your marketing?
Why use Video in your marketing is a question often asked….
Answer…brands who use video enjoy 41% more web traffic from search engines than ones that don't.
The effects of videos on any kind of effort to promote your website and your business are tremendous. In light of the tough competition over users' attention, video content is a powerful tool you shouldn't overlook.
Here are three key reasons as why use video in your marketing?
80% would rather watch a live video than read a blog
Everyone loves videos and prefer watching content over reading it.
However, live broadcasts are a bit different from pre-recorded visual content. They are a great platform for exposing new products, broadcasting events and conferences and holding contests. While some brands are able to draw viewers to watch live videos on their website, most small businesses are more likely to utilise social media networks.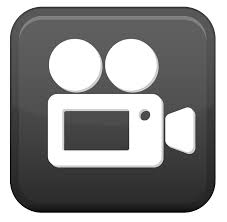 In some cases, broadcasting live content is granted a generous boost in reach by the algorithm of the social network which hosts it, while in other cases it's just sheer interest and curiosity that draws people to the video.
Alongside the opportunity to reach new audiences, live videos tend to excite users and make them feel more involved, informed and connected. But don't count on the attractiveness of the medium alone. Create content that people would want to watch such as contests or unique visuals or the idea that something is about to take place in front of the camera.
87% prefer to watch videos online if it means more behind-the-scenes content
Everybody loves a good behind-the-scenes footage. It's a superb way to expose lighter and less familiar sides of your business while adding a more personal touch to its image. This kind of content is also easier to create since the  low budget feel is an essential part of the genre…remember Blair Witch Project? Unlike the common perception, behind the scenes content can be so much more than the post-credits movie gaffs we all know and love.
Businesses can upload clips presenting the people behind the brand and give viewers a glimpse of the work that is done in order to provide the final product. Besides that, sharing photos, videos or stories can highlight the growth and success of your company.
Moving to a new office? New employee? Major event? Share the excitement with your audience. On top of that, you can use the behind the scenes platform to show you have a sense of humour by creating funny videos to connect with potential customers and make them laugh. There are many other usages for behind the scenes videos, but the essence is that all of them involve a relaxed approach and a more intimate and personal feel.
Combined, user-generated videos and professional content increases brand engagement by an average of 28%
If you're looking to reach new audiences, position yourself as a leading brand, create strong connections with social media influences or increase brand awareness, user-generated content is the boost you need.
Whether users create video reviews or demonstrate how to use your products and whether you create videos showcasing what users can do with your product or share testimonials, featuring user-generated video content in your marketing strategy can give you a significant boost.
In one respect you can encourage customers to create and share video testimonials and reviews. Use them to learn where you should change and improve your products and services and position yourself as a trustworthy brand that attends to its customers' needs. People always prefer a review by an unbiased source. While the levels of trust in content created by brand revolves around 25%, millennial's trust user-generated content about twice as much.
Here are three great statistical reasons as to why use video in your marketing?