The benefits of a marketing plan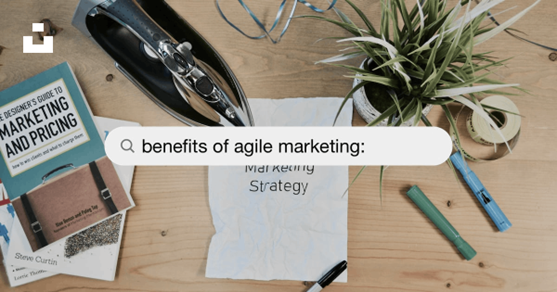 When it comes to marketing your business, you have a lot of choices.
Marketing can be expensive and time-consuming, but what if you could drastically cut down on both?
By investing in a marketing plan, you'll see results almost immediately.
In this article we're going to explain what a marketing plan is and why it's so important for your business.
What is a Marketing Plan?
A marketing plan is a strategy that outlines your business goals, tactics, and measurements. It's the roadmap for your marketing.
A marketing plan is essentially an outline for your marketing strategy.
You might be familiar with marketing plans as a strategy for business-to-business (B2B) marketing, but B2C marketing plans are just as important. You can choose a marketing plan that's flexible, adaptable, and scalable. You don't have to nail 100% of your marketing plans on the first try. You can continually tweak your plan as you go along and see results.
Why Is a Marketing Plan Important?
A good marketing plan can help you accomplish more than you could on your own. A good marketing plan is based on research and insight. It's the culmination of your knowledge and experience.
A marketing plan is not just a collection of strategies you want to put into action. It's an analysis of your target customer and their needs. By placing yourself in your customer's shoes, you can understand their needs and wants better.
You can also use your marketing plan as a reference guide. You can use your marketing plan as a roadmap for future marketing strategies. You can refer to your plan as you work on future campaigns and see if you're on track.
How to Create a Marketing Plan for Your Business
Before you get started, take some time to really think about your target customer and their needs. What do you know so far about your customer? What do they do? What are their needs and wants? Next, think about the products or services you currently offer. What are their benefits? What are the problems your services try to solve? Now, think about how you want your business to grow in the future. What are your long-term marketing goals? These long-term goals are a good place to start brainstorming your marketing plan for your business.
You can use your customer insights to help you design your marketing plan.
Conclusion
Creating a marketing plan for your business can help you immensely with marketing strategy. By choosing the right strategies and tactics, you can get your business to where you want it to be.
A marketing plan will help you create a strategy for your company and give you insight into what is working and what isn't.
A marketing plan for your business will help you see where to begin when it comes to creating a marketing strategy.
No matter your industry, it's important to have a marketing plan in place to help your business grow